Crude Oil Up By More Than $1 - Rigzone
by Matthew V. Veazey
|
Rigzone Staff
|
Wednesday, February 27, 2019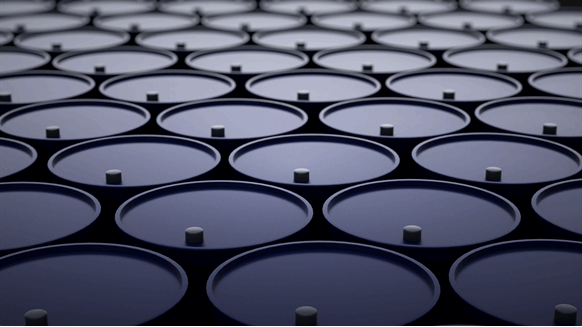 The WTI and Brent benchmarks settled higher Wednesday.
Both the West Texas Intermediate (WTI) and Brent crude oil benchmarks finished higher during midweek trading.
April WTI crude oil futures settled at $56.94 per barrel Wednesday, reflecting a $1.44 gain. The benchmark traded within a range from $55.72 to $57.39.
"The April WTI is showing major resistance at the 57.44 level on the daily continuation chart and more major resistance at the 57.62 level on the weekly chart," said Steve Blair, vice president and principal with Rockville Centre, N.Y.-based Rafferty Commodities Group, Inc. "The weekly chart level of 57.62 has now been tested last week and again this week and has not been able to penetrate on a closing basis. Should the market penetrate and close above this level a more macro resistance [could be] seen on the monthly chart at 58.10."
Brent crude oil for April delivery gained $1.18 Wednesday, ending the day at $66.39 per barrel.
"April Brent today tested the minor resistance at the 66.90 level before falling back a bit," said Blair. "The more major resistances appear on the daily continuation (70.30), weekly (70.16) and monthly (70.02) charts. We look to sell April Brent as we approach these more major resistance levels with a close above resistance being the risk points."
Like crude oil, reformulated gasoline (RBOB) also finished positive Wednesday. The March RBOB contract gained nearly five cents to settle at $1.63 per gallon.
April Henry Hub natural gas futures eked out a gain of less than one-half of one cent, settling at $2.80.
Pointing out that the March gas contract expired Tuesday, Blair noted that technical numbers are somewhat different for the April spot month.
"Major resistance seen at the 2.863 level but the more important major resistance is seen on the daily continuation chart at the 2.968 level, which can been seen from the price action from the beginning of 2019," Blair explained. "The more macro weekly chart shows the further resistance well above the market at the 3.354 level so a close above the 2.968 level should propel the market higher."
WHAT DO YOU THINK?
Generated by readers, the comments included herein do not reflect the views and opinions of Rigzone. All comments are subject to editorial review. Off-topic, inappropriate or insulting comments will be removed.
https://ift.tt/2BWTMKZ