Crude Oil Price Update - Ready to Challenge Major Retracement Zone, Price Gap - FX Empire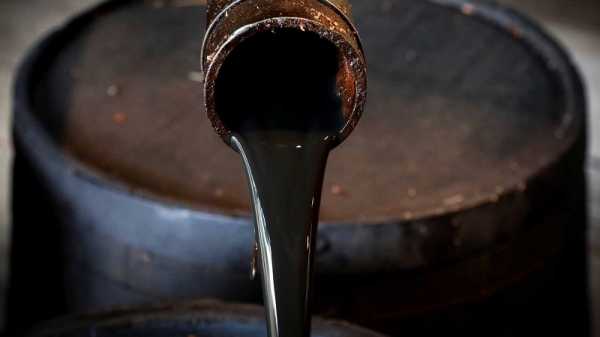 U.S. West Texas Intermediate crude oil futures jumped more than 5% on Friday, the last trading day of May, capping off its best monthly performance in history as record supply cuts and a slight uptick in demand chased out the short-sellers and pushed prices higher.
The market was firm throughout the session on Friday but surged to the upside late in the session as traders breathed a sigh of relief after President Donald Trump's much-awaited news conference on China.
During the news conference, Trump said he would take action to eliminate special treatment towards Hong Kong, this statement somewhat rattled traders. However, trader concerns eased for the time being after Trump did not indicate the U.S. would pull out of the phase one trade agreement reached with China back in January.
Crude oil traders reacted to the last statement by aggressively covering shorts after a wave of speculative buyers surfaced.
At 20:55 GMT, July WTI crude oil is trading $35.40, up $1.69 or +5.01%.
Daily July WTI Crude Oil
Daily Swing Chart Technical Analysis
The main trend changed to up on Friday when buyers took out the previous main tops at $34.81 and $35.18. The new main bottom is $31.14. A trade through this bottom will change the main trend to down.
The main range is $54.86 to $17.27. Its retracement zone at $36.07 to $40.50 is the primary upside target. Straddling the upper end of the retracement zone is a price gap, bounded by $37.64 to $41.88.
Short-Term Outlook
Let's just come out and say it, the direction of the next major move in crude oil will be determined by trader reaction to the retracement zone at $36.07 to $40.50.
I don't think buyers are going to have too much trouble with the 50% level at $36.07, however, they are going to run into sellers inside the gap at $37.64 to $41.88 and more specifically at the Fibonacci level at $40.50.
For a look at all of today's economic events, check out our economic calendar.