Reliance, BP commit to pay for any shortfall in KG-D6 production to buyers - ETEnergyworld.com
---
Reliance, BP commit to pay for any shortfall in KG-D6 production to buyers - ETEnergyworld.com
Posted: 02 Jan 2021 11:28 PM PST New Delhi:
Reliance
Industries Ltd and its partner
BP
Plc of UK have committed to pay in cash for any natural gas volumes they are unable to deliver to customers from the next wave of discoveries in the eastern offshore KG-D6 block.
According to draft gas sales and purchase agreement (GSPA) Reliance and BP have shared along with price discovery bids for incremental gas from the R-Cluster fields in KG-D6 block, the sellers will reimburse buyer money equivalent to gas sourced from alternate source to make up for any volumes they are unable to deliver.
The buyer on his part will be obliged to offtake the committed gas volumes or pay for it (take or pay). The volumes not taken but paid for can be taken in subsequent quarters, the GSPA said.
These ship or pay and take or pay obligations will be waived in the event of force majeure events such as any act of God like earthquake and floods, fire, epidemic, acts of war, strike and lockouts, delays due to government/ regulatory actions and court orders.
Also, "loss, failure, impediment, restriction in output or deliverability of reservoirs in the gas fields" will be a force majeure event, it said.
Reliance had a decade back signed up to sell 60 million standard cubic metres per day of gas from the first set of gas fields in the KG-D6 block, but the output rapidly declined due to reservoir issues, leaving users such as power plants stranded.
The company had not reimbursed buyers for the shortfall, calling it an act beyond its control. The government had, however, levied penalties on it for failure to produce the committed volumes - an act that the company has challenged through an arbitration. The outcome of the arbitration is pending.
While those initial fields have ceased to produce, Reliance-BP last month started output from the R-Cluster fields.
They in November 2019 sold the first 5 mmscmd from the R-Cluster field at a rate benchmarked against Brent crude oil, the duo has now invited bids for selling incremental 7.5 mmscmd of incremental output that is likely to be available from February benchmarked to a gas index, according to a notice inviting offers.
Reliance and BP have sought rates equivalent to JKM or Japan/Korea Liquefied Natural Gas Import Price.
Bidders have been asked to "quote the variable denoted as 'V' in USD per million British thermal units (MMBtu) terms".
"The gas price (in USD/MMBtu (GCV)) shall be = JKM + V," the notice said.
GCV stands for gross calorific value.
'V' can be a positive, zero or negative number and up to two decimal places, but it cannot be less than (-) 0.30 USD/MMBtu, it said.
This means users will have to quote -0.30 or higher value of 'V'.
At the current JKM price, KG-D6 gas would cost USD 6 per mmBtu at the base or cut off price.
This is higher than USD 4.2 to 4.4 per MMBtu rate at which the first 5 mmscmd are sold at Brent crude oil benchmark. Brent crude oil is presently in the range of USD 50 to 51 per barrel.
However, the rate discovered will be subject to the cap the government places on gas price. The cap for six months to March 31, 2021, is USD 4.06 per mmBtu.
Reliance-BP is investing USD 5 billion in bringing to production three deepwater gas projects in the Block KG-D6 R-Cluster, Satellites Cluster, and MJ -- which together are expected to meet about 15 per cent of India's gas demand by 2023.
R-Cluster will have a peak output of 12.9 mmscmd while satellites, which are supposed to begin output from the third quarter of the 2021 calendar year, would produce a maximum of 7 mmscmd. MJ field will start production in the third quarter of 2022 and will have a peak output of 12 mmscmd.
Reliance has so far made 19 gas discoveries in the KG-D6 block. Of these, D-1 and D-3 -- the largest among the lot -- were brought into production from April 2009 and MA, the only oilfield in the block was put to production in September 2008.
While the MA field stopped producing last year, the output from D-1 and D-3 ceased in February.
Other discoveries have either been surrendered or taken away by the government for not meeting timelines for beginning production. Reliance is the operator of the block with 66.6 per cent interest, while BP holds the remaining stake.
Pakistan to buy costliest LNG amid increasing gas shortage - ETEnergyworld.com
Posted: 29 Dec 2020 11:48 PM PST Islamabad: With an increasing gas crisis in the country,
Pakistan
will be buying an all-time high priced
Liquefied Natural Gas
(
LNG
) for February 2021.
The Pakistan LNG Limited (PLL) has received high bid at 32.48 per cent of Brent with a gap of 31-days between tender opening and advertisement.
LNG supplies were invited to bid for the supply of at least two LNG cargoes on delivered former ship bases at Port Qasim in Karachi, which attracted extremely high bids from two LNG cargoes for February 15-16, 2021, and at least four LNG suppliers for February 23-24, 2021.
Among the bids, Bow, Socar has offered bids at 23.4331 per cent of Brent for February 15-16 and 22.1142 per cent of Brent for February 23-24, while Trafigura offered bids for two slots of February 15-16 at 32.4888 per cent of Brent and at least 25.9777 per cent of Brent for February 23-24.
Moreover, Trafigura, which was willing to convert Pakistan Muslim LeagueNawaz (PML-N) LNG contract done during the previous ruling government of former Prime Minister Nawaz Sharif to a fixed rate between $3.7 to $4.7, has now big the lowest 32 per cent bid, which is at least twice the long-term price obtained by PML-N.
Another company Gunvor bid 25.5666 and 23.5666 per cent of Brent for February 15-16 and February 23-24, respectively.
Interestingly, for the month of January, Qatar Petroleum had offered the lowest bids of up to 17 per cent of Brent, compelling Pakistan to buy the cargoes at high prices.
"The government obtained the LNG prices at more than the diesel price as LNG cargoes are already booked across the globe. Had the government arranged the bidding for spot cargoes for winter back in August September 2020, it would have attracted better prices," a source in the industrial sector said.
The high bids are being criticised and questioned by the opposition parties, who say that the percentage for LNG being bought under the Imran Khan-led government is more than twice the long-term price obtained by the former PML-N regime.
"The overpayment in just two shipments will be more than $26 million but the cost of shortage created by PTI government by importing less LNG is even more," said Miftah Ismail, former Finance Minister and PML-N leader.
The Gulf Cooperation Council: A bloc in crisis - ETEnergyworld.com
Posted: 03 Jan 2021 03:18 AM PST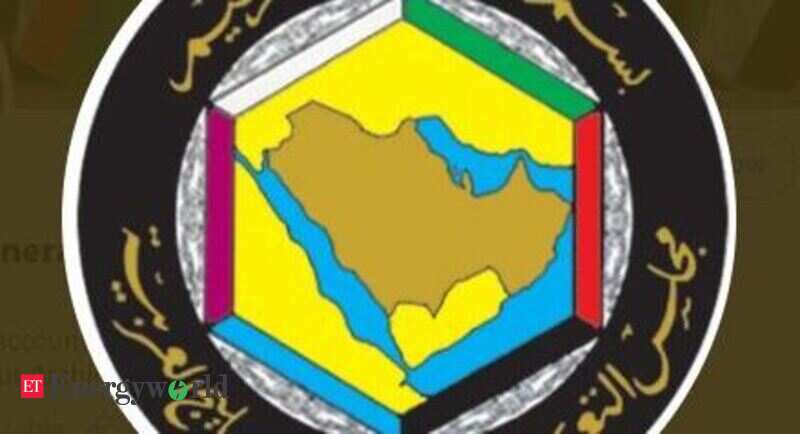 RIYADH: The
Gulf Cooperation Council
(GCC), set to meet Tuesday in
Saudi Arabia
amid a prolonged crisis, is a group of conservative Sunni monarchies sitting on a third of the world's
oil reserves
.
The political and economic bloc -- a regional counterweight to Shiite Iran -- comprises Saudi Arabia, Bahrain, Kuwait, Oman, the United Arab Emirates and Qatar.
But it has been in crisis since June 5, 2017 when Saudi Arabia, UAE and Bahrain, along with non-GCC member Egypt, severed diplomatic ties with Qatar.
They accused Doha of supporting "terrorists" and being too close to Iran, something the small, gas-rich state denies. Kuwait and Oman maintained links with Qatar, and Kuwait has tried to mediate in the crisis -- to no avail so far.
The GCC was formed in May 1981, at the height of the Iraq-Iran war and two years after the Islamic revolution in Iran, which had sent tremors across the Sunni-led Gulf states, many of which have sizable Shiite populations.
The six countries, which are mostly desert, have a combined population of some 52 million, half of whom are expatriates. Only Kuwait and Bahrain have elected parliaments with legislative powers.
In 1984 the GCC formed a joint military force, the Peninsula Shield, but it was not able to prevent Iraq's 1990 invasion of Kuwait.
Since US-led forces drove Saddam Hussein's army from Kuwait the following year, GCC members have individually signed major defence pacts with Washington.
GCC states largely dodged the pro-democracy protests unleashed by the 2011 Arab Spring, except for Bahrain, where authorities crushed a movement demanding a constitutional monarchy and an elected prime minister.
At the height of the unrest, in which dozens of people were killed and hundreds of mainly Shiite activists detained, the Gulf force rolled into Bahrain to bolster the kingdom's security forces.
The GCC has sought to deepen economic links among members by approving a common market, customs union, a shared currency and central bank, but most of the decisions have not been put into practice.
The GCC does allow for the free movement of citizens and capital, but restrictions remain for hundreds of economic activities.
Despite long-running projects aimed at diversification, GCC economies remain heavily dependent on oil revenues, which make up 70 to 90 percent of total public income.
The six countries currently produce a fifth of the world's crude oil supply.
A fall in oil prices in 2014 strained their finances, forcing them to borrow and draw on assets to cover their generous public spending commitments.
In January 2018, Saudi Arabia and the UAE, which account for 75 percent of the GCC's economy, introduced a five percent value-added tax, a first for the Gulf, on most goods and services.
Bahrain and Oman later followed suit.
The coronavirus pandemic last year compounded the impact of low oil prices, which remain volatile, the International Monetary Fund warned in December. It said GCC countries faced a six percent drop in GDP for 2020, their worst slump in decades.
In mid-September, the UAE and Bahrain formalised US-brokered deals to normalise ties with Israel. Some analysts predict Saudi Arabia and Oman could follow.
Concern about Iran, accused of extending its influence in the region, was a key factor in the rapprochement between Israel and the Gulf countries.